Bio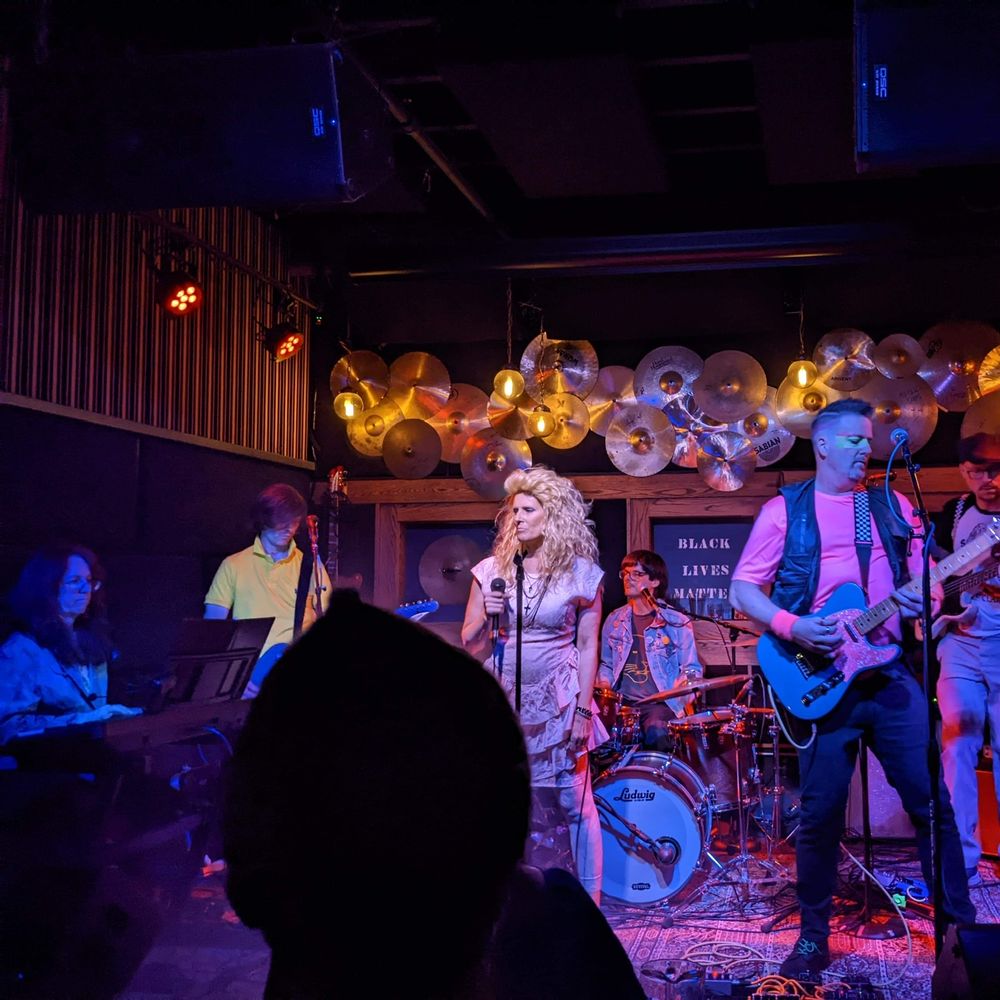 Blonde Neon
Blonde Neon is a woman-fronted supergroup featuring all the high-energy, danceable '80s rock music you probably forgot how much you loved.
Front-woman and actual blonde Karin Calde has the pipes of an angry angel and the catlike moves of that song from The Waitresses. Rhythm guitarist and second singer Rob LeFebvre has been keeping crowds dancing for what seems like forever, and is here for your 1980's-style delight. Drummer Patrick Stein keeps the beat steady and flying high while bassist Justin May holds down the bottom end and rocking it in high gear. Lead guitarist Ross Burdick brings hot solos and even hotter stage presence to the band's live shows. Lori Stephens plays keys so sweet and high it's like the angels sing, '80s-style.
If you crave songs by Blondie, Missing Persons, Til Tuesday, Pat Benatar, Bow Wow Wow, Scandal, The Pretenders and more, you've come to the right place. Come home to Blonde Neon, the nicest band you'll ever dance your ass off to.